You have probably heard the names Kierra Sheard, Mary Mary, Yolanda Adams, Donnie McClurkin, Bebe and Cece Winans, and Kirk Franklin. But what do all these incredible talents have in common? Black Entertainment Television (BET) Gospel music singing competition called Sunday Best is hosted and judged by each one of these brilliant artists and personalities. BET released the first episode of the inspiring reality series in October of 2007.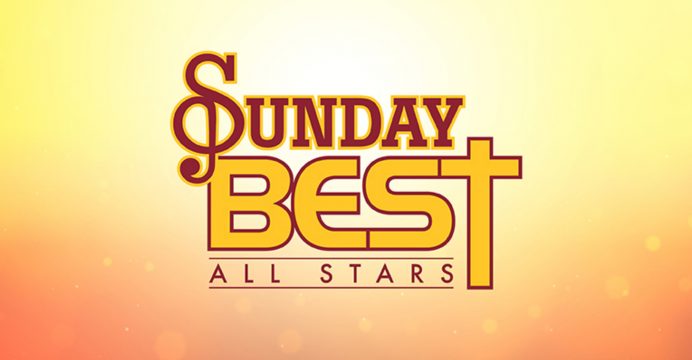 Since the original release date, the series has produced and aired eight consecutive seasons. Sunday Best was on the air, and doing well, through the summer of 2015. Finale winner, Dathan Thigpen, was a familiar face to all who were following the competition from the 3rd season. Though Thigpen was voted off at the time, he returned to give the competition his all in the final season – he took the stage and all of our hearts! The series rounded out with an overwhelming response from fans and such a strong presence of God, as all glory and praise throughout the competition was given to Him.
After taking what was thought to be their final bow, judges and host, Kirk Franklin never would have imagined the competition to start up again for a ninth season. Yet, here we are. It is 2019 and BET recently announced the show's return to the network, coming June 2019. You can expect some familiarity but look out for a total revamp of the complete design and production. Judges will include, again, the one and only Erica Campbell from Mary Mary, along with Kelly Price and Jon McReynolds.
While each season has started out with ten contestants in the past, the new season will gather a group of twenty aspiring Gospel singers from all over the world. The audition locations include Dallas, Atlanta, Johannesburg, and London. You can expect to see amazing talent come out, from both near and far. With so many other reality television programs clouding the networks today, it is encouraging to see the Lord's name lifted high in the media, across so many varying audiences. These upcoming stars will be recognized and known for their praise, and while the competition will be strong between the contestants, God is the One to receive all the glory.
Make sure to get caught up if you have not yet seen the older seasons and tune in on June 30th for the premiere of season 9! Watch Sunday Best on BET every Sunday night and vote for your favorite Gospel singers. In previous seasons, the winner received a national recording contract, a cash prize and the esteemed title of "Sunday Best". It has not yet been confirmed if the rewards will be the same for the winners this time around, but we are sure it will be something you do not want to miss!
If you want to follow the performances and updates on Instagram and Twitter, check out #BETSundayBest and don't forget to vote!